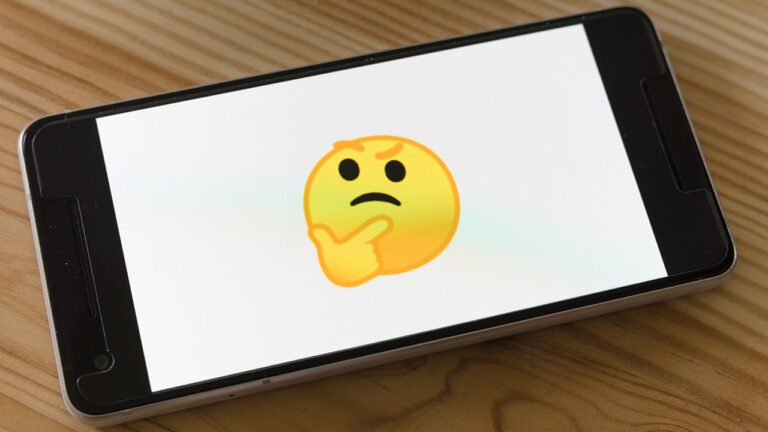 Does it cost anything to join UPlift Someone?
It's 100% free to sign up. The more users in the community, the merrier!
How do I submit my UPlifting story?
We'd love to hear how you — or someone you know — have UPlifted others. To do so, just click or tap on the "SHARE YOUR STORY" button located in the menu or go here to begin a submission. Don't forget to add a photo!
How do I visit my profile page?
When you're logged in, mouse over or tap on the silhouette icon in the main menu area. Then select profile. Here, you can upload a profile photo (you'll unlock a badge for doing so). You can also get your personalized referral link to share with friends so they can be a part of the community.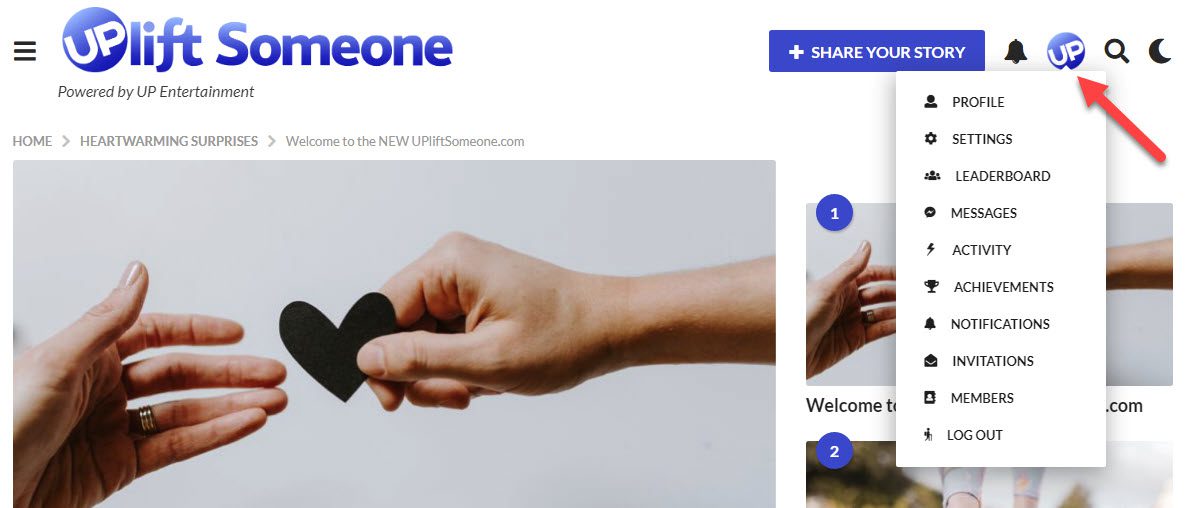 How do I earn points for the leaderboard?
Submitting UPlifting stories and engaging with the community helps you earn points. Visiting the site, reading other people's stories, and referring friends are just some of the ways you can earn points. As you earn points, your rank also increases. From the profile menu, you can see where members of the community rank.
How do I unlock achievement badges?
Certain actions like referring a friend, visiting the site, submitting a popular post, and setting a profile photo unlock achievement badges. To see which badges you've earned — and which ones you've yet to collect — go to the achievements area of your profile or access it directly by selecting "achievements" from the profile dropdown menu.
What do the emojis in the stories mean?
Our users' uplifting stories can elicit different positive reactions. It can make you laugh, warm your heart, or inspire you. Below each submission, there is an area where you can select how the story made you feel. When a story gets enough votes with the same reaction, the corresponding emoji is used to indicate how that story is making our users feel. You can use this to view just the stories that make people feel a certain way.

How can I UPvote a story?
Below the headline of each story — next to the Facebook and Twitter sharing icons — you'll see an area where you can "UPvote" a submission. This lets the person who submitted it that you enjoyed their story. Let's be positive and show lots of love for these UPlifting stories!

How do I refer a friend?
Go to your profile page and look for your "invite a friend" link. Copy and paste it into an e-mail or share it on your social media accounts so your friends and family can be UPlifted as well!
How else can I engage the community?
Below each story, share a comment. Did the story brighten your day? Bring a smile to your face? Let us know! A little positivity goes a long way.
Will my submission get shared elsewhere?
We love a feel good story and want to UPlift as many people as possible. If you share your story with us, we might share it on our UPlift Someone Facebook page or other social media channels.