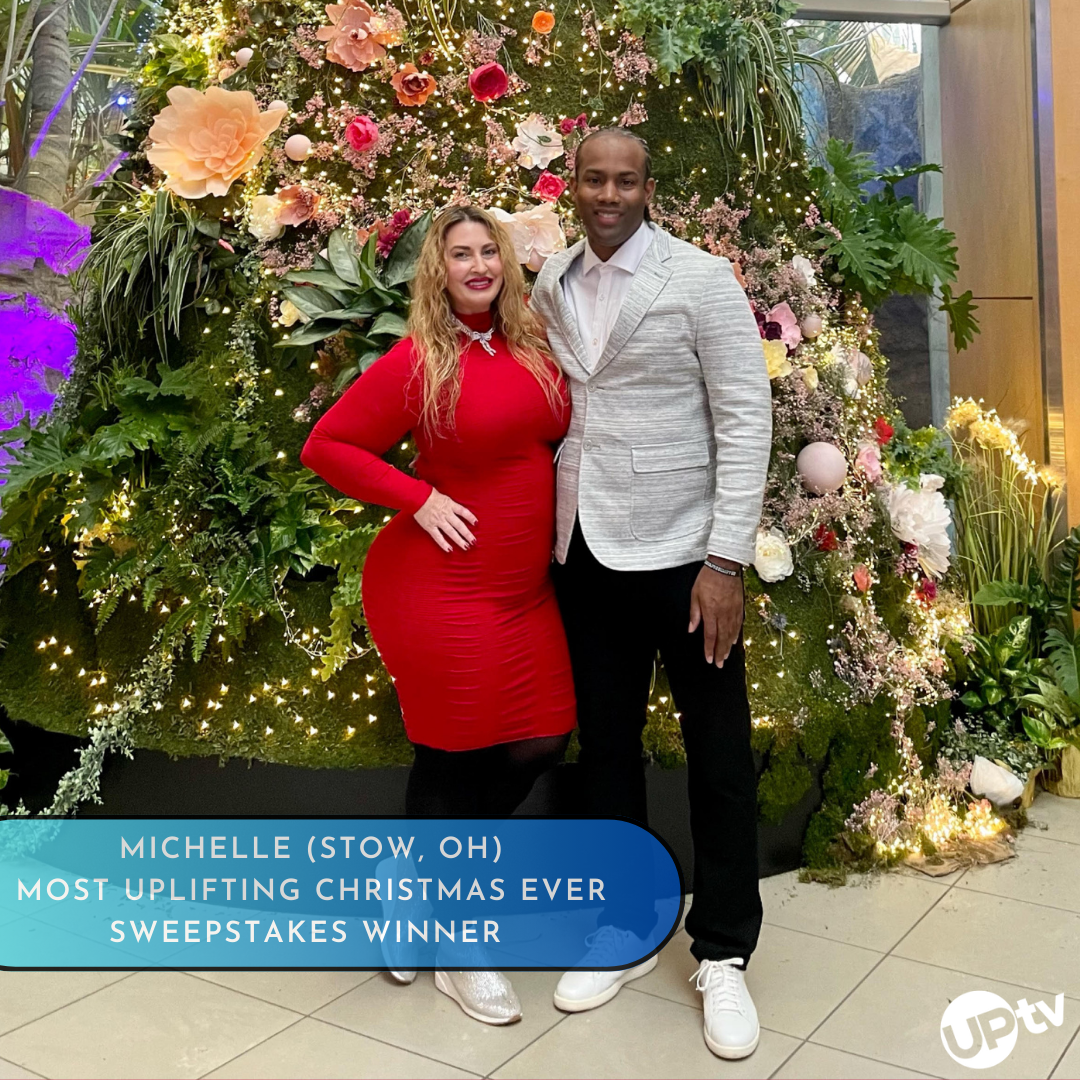 UPtv recently hosted the Most Uplifting Christmas Ever sweepstakes during the holidays, featuring a $10,000 grand prize along with a $10,000 donation to the eligible charity of the winner's choice. Michelle from Stow, OH was the lucky winner and graciously shared her experience with UPtv in a Q&A.
Q: What was your reaction when you found out you won UPtv's Most Uplifting Christmas Ever sweepstakes? 
A: I felt overwhelmed and I was in total disbelief. Last year was the most challenging year of my life. I beat breast cancer during the holidays. I think the Christmas spirit knew I needed to be uplifted and I am beyond grateful.
Q: What do you enjoy most about the holiday season?
A: That is a tough question. I love so many things about the holidays, decorating, watching Christmas movies with my mother, christmas cookies, finding perfect gifts. If I had to choose one thing, it is enjoying our family's holiday traditions.
Q: What will you do with the $10K prize? 
A: Hold on to it
Q: Which charity did you select and why? 
A: I chose Howard University Chadwick Boseman College of Fine Arts on behalf of Professor Jacoby Dubose. I have had the privilege of seeing him be the leverage point to empower and change his student's lives.
Q: How do you like to uplift others around the holiday season? 
A: I think reaching out, being inclusive, checking in on others as the holidays can be challenging for some people. Spread the love!
Q: Tell us about an uplifting person in your life. How have they inspired you and maybe those around you? 
A: My parents are uplifting! They are so supportive. They show up for my entire family for every single sporting event, band concert, move, errand, repair, and illness. They have inspired me and shown me unconditional love. I am so lucky to have them in my life. My parents are in the multiverse, they somehow manage to be everywhere doing everything for everyone all at once!
Michelle's story is a great example of the power of giving during the holiday season. It is heartwarming to see someone who has gone through such a challenging time receive support and give back to others.